Passion. Heart. Intelligence.
B.J. Bernstein is an Atlanta-based trial attorney handling
criminal and civil matters at the heart of justice, providing
representation that is strong, creative and confident.
Learn More
B.J. Bernstein - Atlanta Trial Attorney
B.J. Bernstein of the Bernstein Firm has spent her legal career representing her clients with a relentless passion for justice. She shares her heart for fairness with every argument and court appearance, providing the sensitivity to the concerns of the client. She possesses the intelligence critical to handle the complexities of criminal and civil litigation.
B.J. is a proven dynamic trial lawyer with extensive jury trial experience both in criminal defense and civil trial work. In addition, she is a powerful advocate for her clients in appellate arguments as well. Her comfort and confidence in the courtroom will help you handle the extraordinary pressure and present to the trier of fact your position in a clear and persuasive manner. Read more »
BJ knows that "Ignorance of the Law Excuse" and yet most of us don't know the law. Her belief in the need for legal literacy for all led to her podcast, Law Talk with BJ and to her many speeches to varied audiences from legal organization judges, students and professional organizations with interest in legal topics. Read more »
B.J. Bernstein is a frequent commentator on radio programs. She's unique in that she not only comments on legal issues; having been lead counsel on numerous high profile cases of national interest, but her relatable personal style allows the viewer to understand the law behind the headlines and why it's important. Read more »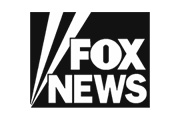 "In matters of truth and justice, there is no difference between large and small problems, for issues concerning the treatment of people are all the same." -Albert Einstein
"I was grateful for my civil injury case to have the legal force B.J. Bernstein agree to take my case. She is a legal jewel. Hard work, great results and the compassion I was shown at a delicate and challenging time."
Client "G.M."
"As the keynote speaker, BJ Bernstein's inspiring message opened our eyes to the negative impact that reactionary laws, created out of fear, can have on our children's futures. We are grateful for her work and her message."
Pamela Perkins Carn, ICM Coordinator Interfaith Children's Movement
"B.J. is so small, her smile so inviting and so reassuring. In the courtroom, she becomes fierce, strong and firm in her words and on client's behalf. Her devotion to justice is beyond AMAZING and why I am free today."
Genarlow Wilson
"BJ Bernstein is a powerhouse. Touching on her own prolific career as an attorney as well as contemporary cases making national news, she challenges audiences and covers everything with equal parts passion, humor and humanity."
Avi Edelman, Program Director, Operation Understanding, Washington DC (OUDC)